Cimbian UK - For your business
Cimbian UK Ltd. has a wealth of experience available for your business to benefit from… Just ask!
Learn More
Helping UK manufacturers  increase efficiency since 2003
Since 2003 Cimbian UK has been bringing assembly and cable testing tools and technology, along with support and know-how, to UK businesses.
We find the very best solutions; invest in training and support to deliver to the UK as a full-services provider.
Cable preparation such as braid processing, wire twisting, cut/strip, crimping, etc.
Voice and light-guided assembly of connectors to cables. First and second sided pinning
High-speed cable test with self-learn, datalogging, and reporting. Also with HiPot.
Just a sample of the range of products available from Cimbian UK.
Who is behind Cimbian UK?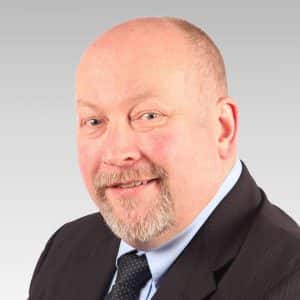 Starting out in the electronics industry in 1987, Steve rose through the organisation at Wayne Kerr ATE to become Sales Director prior to a Canadian firm, CIMTEK, buying the business.
In 2003, Steve founded Cimbian UK to provide the essential link between international equipment suppliers and UK/Irish electronics manufacturers.
Steve is a fan of all forms of motorsport, enjoys woodwork and walking his dog, Joe.
10 Good Reasons to Choose Cimbian UK
Experience: Knowledge within Cimbian UK has been accumulated over more than 30 years of providing solutions and support to technical organisations around the World.
Flexibility: Being a small, people-based company means that Cimbian can adapt to the changing needs of our customers, often quicker than the needs themselves.
Connected: Cimbian is based upon the strong links forged around the world over many decades, links that often provide connections to solutions just waiting for a problem.
Independent: Cimbian is not a manufacturer and is, therefore, able to offer the right solution to suit the task in hand, rather than manipulate the task to suit a solution.
Supported: Your need for support is well understood, and this requirement for the right level of support in the time-frame you need is underwritten by all of Cimbian's partners.
Enthusiastic: Matching solutions to problems is what we do, and because we know there is a solution to a problem we are always keen to make the match and apply our skills.
Versatile: Software; hardware; mechanical; service; design; manufacturing. All of these skills and services, and more, are available from Cimbian and our partners. Tell us what you need and we probably already have a solution route to hand.
Capable: Cimbian personnel have been delivering partner-based solution for a many years, and this exposure to problem-solving means we have seen much of what is come and from most quarters, whether political, economical, social or technological. Most of today's challenges are variants of challenges long-since overcome.
Honest: Cimbian is based upon partnership, in fact, the name is derived from Symbiosis – the ultimate partnership. Partnerships where long-term mutual gain is the objective, and without trust, honesty, and integrity this gain cannot thrive. We will never knowingly out-step a partner, whether a supplier or a customer.
Innovative: When asked what key quality Cimbian personnel had brought to bear in solution finding the answer given is normally "innovation". The ability to adapt existing processes and technologies to create a whole new application.
If you found this page interesting please share it with your friends and colleagues.